DEAR YOGI
I grew up in the streets of New York City and got nourished in the sun light of Los Angeles. All lessons learned, often the hard way, are joyously offered from my heart. I'm inspired by human beings, art, philosophy, the power of love and possibility of transformation.
At the height of a successful career in fashion (well paid, well dressed and highly stressed), I traded my stilettos for stillness. The spiritual path often begins in the mud and blossoms up towards the light.
My heartfelt gratitude to the generations of seekers, teachers and healers who have passed down their wisdom from warm hand to warm hand. A deep bow to my own mentors: Lisa Walford, Tias Little, Joan Hyman, Annie Carpeter, Ruth Lauer-Maneti and Elena Brower, along with every student who teaches me something new each day.
Thank you for being here with me.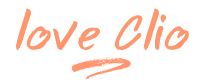 From my heart to your inbox
Love letters, Newsletters
Sign up here