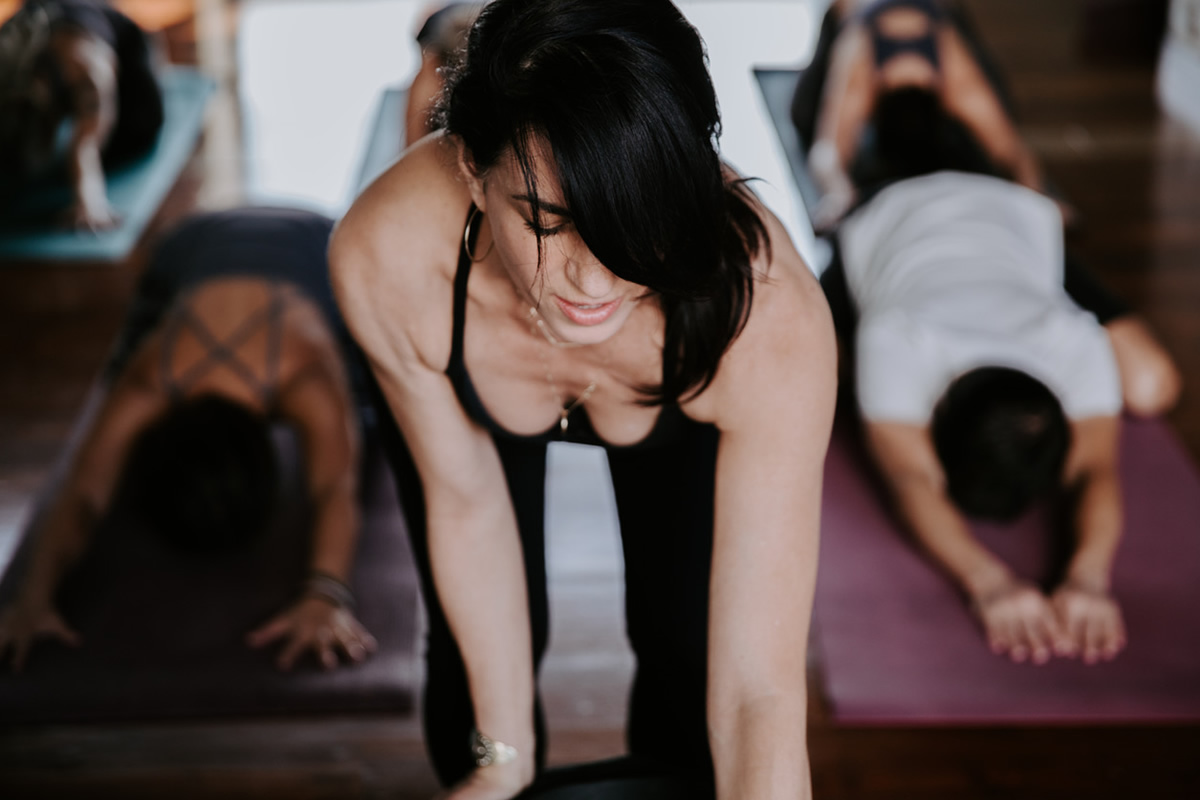 Students come for the the grounding practice, the inspirational spirit, impassioned energy, supportive environment, empowering teaching, funny moments, meaningful connection, authentic realness, ancient wisdom, artful storytelling and soul satisfaction (guaranteed).
OM
Bhur Bhuvah Swah
Tat Savitur Varenyam
Bhargo Devasya Dhimahi
Dhiyo Yo Nah Prachodayat
Everything on the earth, in between, and above
Is arising from one effulgent source
If my thoughts, words and deeds reflect this complete understanding of unity
I would be the peace I am seeking in this moment.
Receive dedicated attention to deepen your practice and take time for yourself. Sequences are specifically designed for you – to strengthen and stretch where you want it most. Practice at Clio's hOMe studio in Miracle Mile or in your own space. Sessions can be designed to celebrate life's milestones with a group of close friends or create an intimate experience with your partner.
Infuse wellness into the workspace with simple stretch classes, basic breathing, yoga or guided meditation sessions. Mindfulness practices boost productivity and enhance greater connectivity.


From my heart to your inbox
Love letters, Newsletters
Sign up here