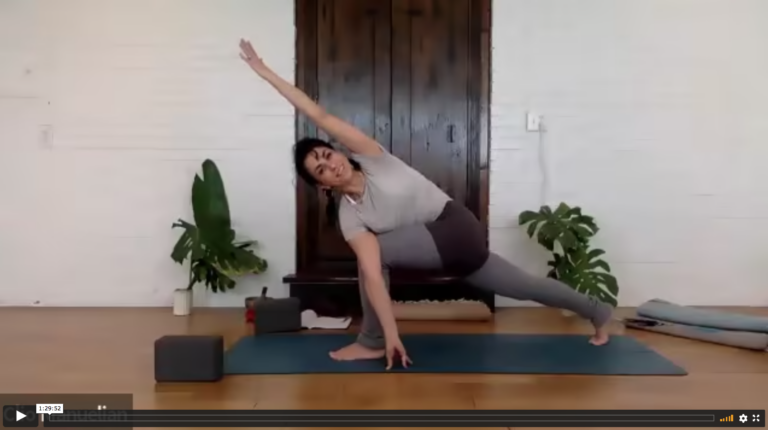 90 mins
Chest openers, side bends, headstand variations and seated turns all lead to shoulder stand twist. Mmmm good. Boost thyroid and metabolism for optimal health.
Go To Video »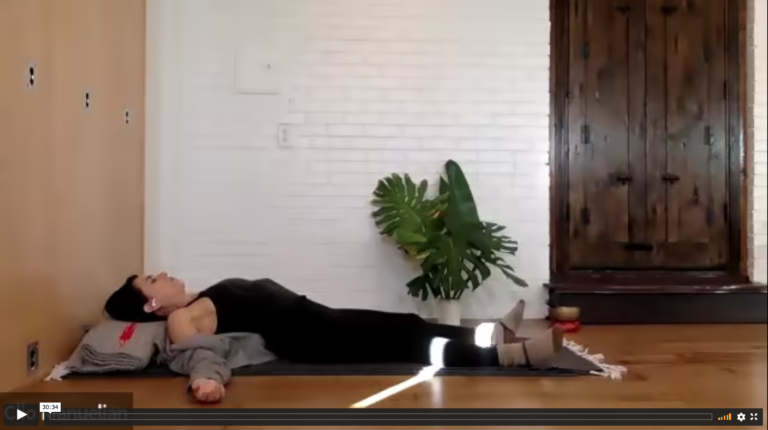 30 mins
Let the nervous system receive this source of real nourishment. Harness natural ease and energy through basic mindful breathing practice and mini-meditation.
Go To Video »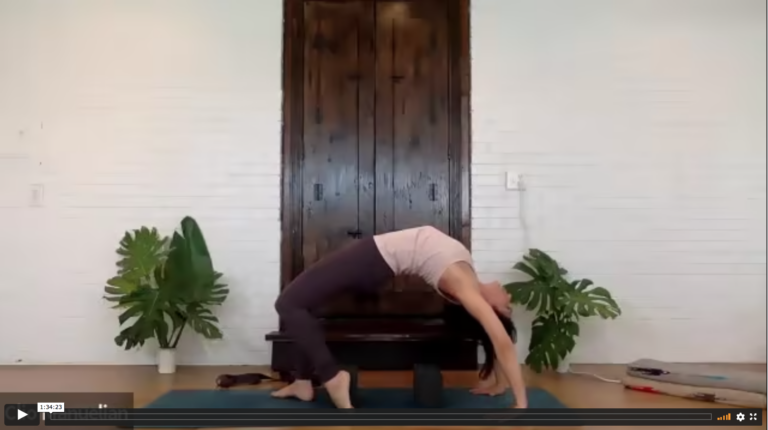 90 mins
Let your inner thigh lengthen and your inner light shine. Build strength in arm balances (bhujapidasana), stretch in hip openers & binds, and increase range of motion throughout entire spine for ultimate, absolute happiness. Wild style wheel also up for grabs.
Go To Video »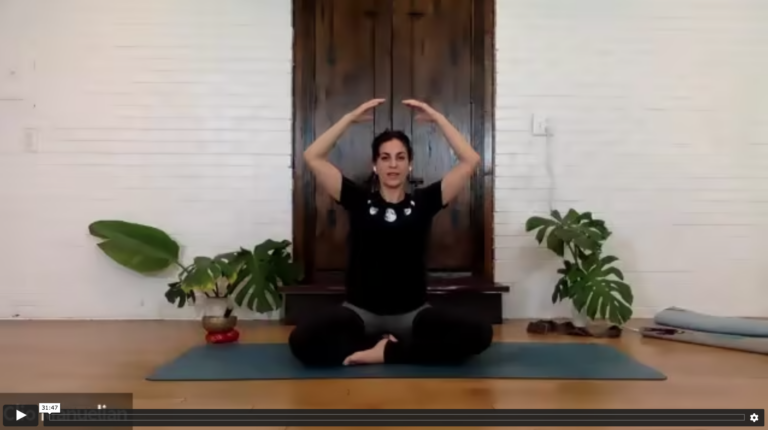 30 mins
Description: Reflective, radiant, bathe in liquid light for creativity, connectivity and ease.
Go To Video »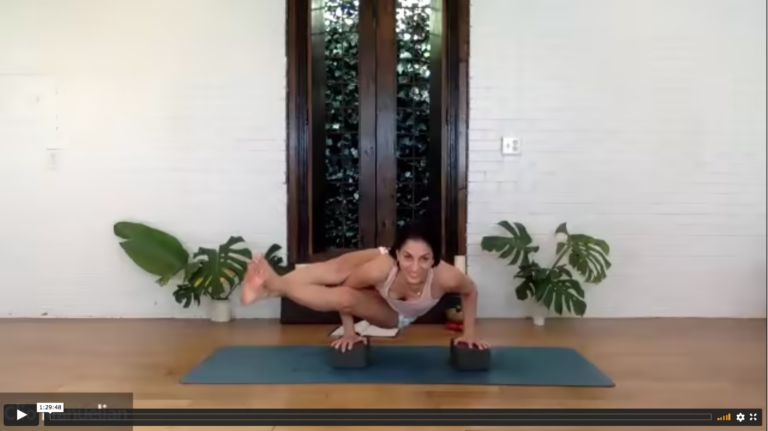 90 mins
Activate strong stabilizers of the hips for happy sacrum and bring a lift to the belly for lower back love.
Go To Video »